Submitted by Julie Eagan on
Social Work and Case Management Corner (last edit 1/10/2023)
Integrated AAH Care Management Vision
--Please open below 2021 Enterprise Population Health
Advocate Health Integrated Care Management integrates, coordinates, and simplifies the healthcare experience, impacting the Triple Aim and positioning Advocate to be successful, innovative, and sustainable in the current and future healthcare environments.
Improve the patient experience
Improve the health of patients we serve
Reduce the per capita cost of care
Ask why? and who?
Stakeholders: outpatient Case Managers (CMs) [Home; Physician Office]; ER CMs; Inpatient CMs, HaH HH CMs/SNFist-APN; OON UM
Compassionate Allowances Conditions
Patient may quality for Medicare earlier in life  ... due to:
Link: https://www.ssa.gov/compassionateallowances/conditions.htm
Resources
2021 Enterprise Population Health Ambulatory Care Management Program Deck
2021 CCM Direct SNF Admission Process
2021 Cigna ESRD Meal Benefit Summary (9/14/2020)
2021 Humana Medicare Advantage Preferred DM Supplies
2021 Humana Over the Counter Catalog
2021 Oak Lawn IL SW CM Resources
2021 Special Needs Cov Transporation IL_Chicago
2021 You have Been Referred aPlaceforMom
Training of Providers for Communicating Diagnosis for Providers
Dementia Care and Caregiver Support | Center to Advance Palliative Care (capc.org)
Care Giver Resources
Alzheimer's Association Illinois Direct Form, https://www.alz.org/illinois/helping_you/direct_connect_rapid_referral (last accessed 2/26/2021)
Valuable resources for caregivers
HealthinAging.org
(800) 563-4916 | www.healthinaging.org
Caregiver Action Network
(202) 454-3970 | www.caregiveraction.org
Eldercare Locator
(a national directory of community services)
(800) 677-1116 | www.eldercare.gov
Family Caregiver Alliance
(800) 445-8106 | www.caregiver.org
Medicare Hotline
(800) 633-4227 | www.medicare.gov
National Alliance for Caregiving
(301) 718-8444 | www.caregiving.org
If you are considering custodial care (Nursing Home), please look at: https://www.medicare.gov/care-compare/?providerType=NursingHome&redirect=true
On hearing and balance:
https://vestibular.org/article/coping-support/living-with-a-vestibular-disorder/relaxation-techniques/tai-chi-for-balance/
Poison control: https://triage.webpoisoncontrol.org/#!/exclusions
Illinois
Seniors Helpline (Assist with Homemaker Services) 800-252-8966
Alzheimer's Association 24/7 helpline 800-2723900
Paratransit (transportation) 312-663-4357
Department of Aging - City of Chicago Senior Services: 312-744-4016 (please look at own area contact number), aging@cityofchicago.org
--Home Delivered Meals
--Homemaker service: 80 hours of homemaker services.  Min 4 hours, max 8 hours per session, no nights
--Emergency response system
--gap funding grant
--Food box program
--Respite (ie care at home; does not apply if a family is paid as a care giver)
Needy Meds (assist with med sot) https://www.needymeds.org/
Meals on Wheels (assist with food) 312-744-4016
Catholic Charities (Utilities, rent, food, housing etc) 847-376-2100
Life Alert (Medical alert Braclet) 800-517-8196
Lending Closet (assist with medical equipment)
Senior Companion Program 312-746-8572 or 312-743-0300
--Seniors provide company to other seniors (age 55 or older).  Can have homecare services in addition.
Complete a Power of Attorney (Spanish Patients) [available at the idph web site for English]
https://dph.illinois.gov/content/dam/si/web/idph/files/forms/power-attorney-spanish.pdf
IL Movement
Related to mobility (not PD specific):
"A Matter of Balance" is available throughout Illinois and at several Advocate Aurora sites.  There are also several other Evidence Based Programs specific to falls that are offered through the Area Agency on Aging, which appears to be AgeOptions in the greater Chicagoland area.  Below is a link to some of the offerings.
Programs & Classes | Illinois Pathways to Health (ilpathwaystohealth.org)
- Class Search (ilpathwaystohealth.org)
Also, during conferences staff talk about:
-Parkinson Foundation:
Online Courses | Parkinson's Foundation https://www.parkinson.org/resources-support/online-education/courses
-Look for a Big And Loud Program/ LSVT LOUD
IL Housing
-Patient at or older than 60
--can get assistance from the Illinois Aging - Senior Helpline at 1-800-252-8966
OR, 111 E. Wacker Dr., Suite 1000 Chicago, IL 60601 (866) 454-3571
-Home Seniors
https://homeseniors.org
General: info@homeseniors.org, 773-921-3200
-Will County Center for Community Concerns, https://wcccc.net, 815-722-0722 
-Alliance to End Homelessness in Suburban Cook County, 1-877-426-6515, https://myentrypoint.org 
Homeless Shelter Listing near Oak Lawn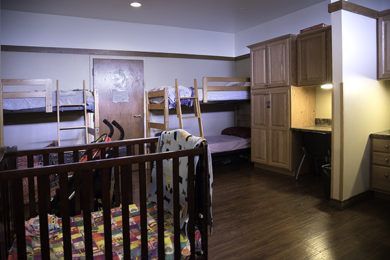 Worth, IL 2.7 miles outside Oak Lawn, Illinois
To contact the Crisis Center 24 Hour Hotline dial 708-429-SAFE (7233).The Crisis Center for South Suburbia Residential Shelter program offers a safe haven for individu [...]
South Suburban - 2021
--CHF clinic:  708-213-3976
--Cardiac/Pulmonary Rehab: 708-213-3104
Wisconscin Accupuncture - AAH (8-9-2022)
Bay Care Clinic Pain & Rehab Medicine – Bay Park/Brown County at 2401 Holmgren Way,Green Bay, WI 54304 920-288-8377
Aurora Fertility Services/Kenosha County at6815 118th Avenue, Kenosha, WI 53209 262-857-5670
Aurora Health Center/Milwaukee County at 3003 West Good Hope Rd., Milwaukee, WI 53209 414-352-3100
Aurora Health Center/Milwaukee County at 6901 W Edgerton Ave, Greenfield, WI 53220 414-421-8400
Aurora Health Center/Milwaukee County at 1575 N Rivercenter Dr, Milwaukee, WI 53212 414-283-8444
Aurora Sinai Medical Center/Milwaukee County at Physical Medicine & Rehab (4th Floor, Easy Street) 945 North 12th Street, Milwaukee, WI 53201 414-219-5241
Aurora Women's Pavilion of Aurora West Allis Medical Center 8901 W. Lincoln Ave, West Allis, WI 53227 414-978-3000
Aurora Wiselives Center 8320 W. Bluemound Road, Suite 125 A, Wauwatosa, WI 53213 414-302-3800
Aurora BayCare Health Center/Outagamie County 1500 Arbor Way, Kaukauna, WI 54130 920-766-3200
Aurora Health Center/Washington County W180N11070 River Ln., Germantown, WI 53022 262-532-8400
Aurora Health Center/Waukesha County 16985 W. Bluemound Rd., Brookfield, WI 53005 262-641-8400
WI Movement
Stepping Class
Caregiver or Patient Resources for Activities to Keep the Mind Healthy
AARP Word Games: https://games.aarp.org/category/word
Alzheimer's Society of Canada, BrainBooster Activities (including cross words, Sudoku, and word search): https://alzheimer.ca/en/Home/Living-with-dementia/BrainBooster
Mather Telephone Topics: A variety of free classes, groups, and performances via phone - https://www.mather.com/neighborhood-programs/telephone-topics 
SeniorLink Blog: "Helpful Daily Activities for Dementia Patients: 50 Expert Tips and Suggestions to Keep Your Loved One Engaged" - https://www.seniorlink.com/blog/helpful-daily-activities-for-dementia-patients-50-expert-tips-and-suggestions-to-keep-your-loved-one-engaged
Senior Planet: Offers a range of online programs covering technology, fitness, and wellness - https://seniorplanet.org/
TimeSlips Creativity Center: Ideas and prompts for creative engagement at home - https://timeslips.org/resources/creativity-center
Well-Connected: A wide variety of free classes and groups for adults age 60+, available via phone or web - https://covia.org/services/well-connected/ 
Memory Cafes, many of which are meeting virtually now: https://www.memorycafedirectory.com
North Shore Senior Center has been offering daily virtual activities for people with dementia: https://www.nssc.org/daily-virtual-activities-for-people-with-dementia
Care Giver Resources for cases with Dementia
Join the Movement! Become a Dementia Friend

A Dementia Friend learns about dementia and then turns that understanding into action. We all have a part to play in creating dementia friendly communities! Please click here to learn more.
Resources for Providers
Self-Awareness and Self-Care Links
Take the Professional Quality of Life Scale: https://proqol.org/ProQOl_Test_Manuals.html (5/22/2021)
Are you looking for an education and training center as a physician on wellness: https://www.commonweal.org, or http://www.practitionerrenewal.ca (5/22/2021)
In need of mindfullness Medication: Spirit Rock Meditation Center at tttps://spitirrock.org, or www.umassmed.edu/cfm/mindfulness-based-programs/mbsr-cources (5/22/2021)
Want to explore Poetic medicine: www.poeticmedicine.org (5/22/2021)
Looking for the Now: civicreflection.org, or join the AAH Narrative Medicine community that meets on a regular basis (5/22/2021)
How to send a letter to the Alzheimer's Association (AA) for them to reach out to the patient or caregiver
--Open a letter in Epic
--Select other templates
--Select Alzheimer's
--In template select if in IL or WI (will provide the correct AA Fax number)
--Complete the form-letter (requires verbal consent to fax to the AA)
--Fax the letter to the AA
Managers or Physicians that want to use the ACE Tracker;
Accessing an ACE Report
Access in Epic your Dashboard
Quality Clarity Report:  ACE Tracker QUA 1000
Quality Clarity Report: ACE Tracker Day Two Snaphot QUA 1065